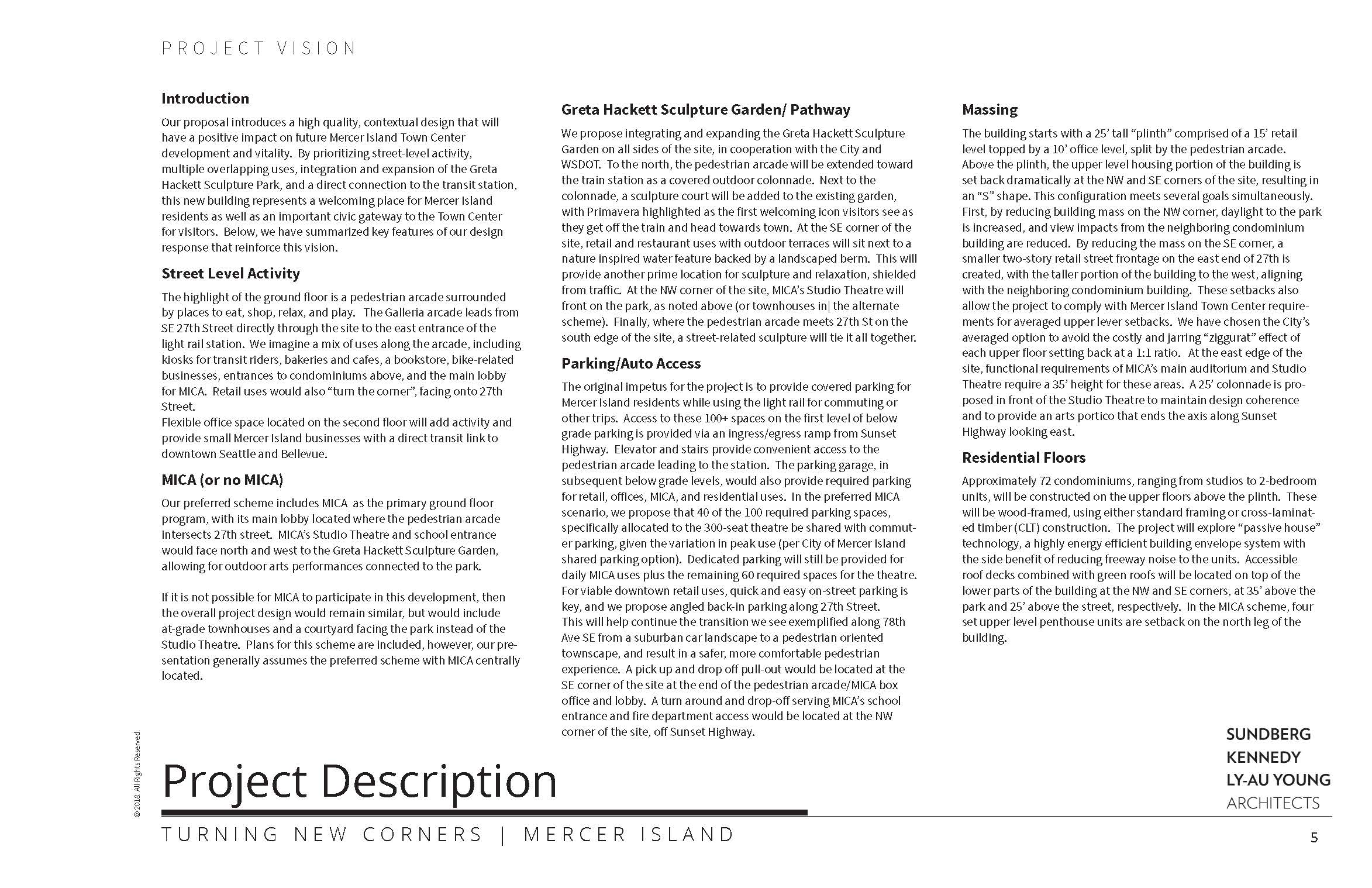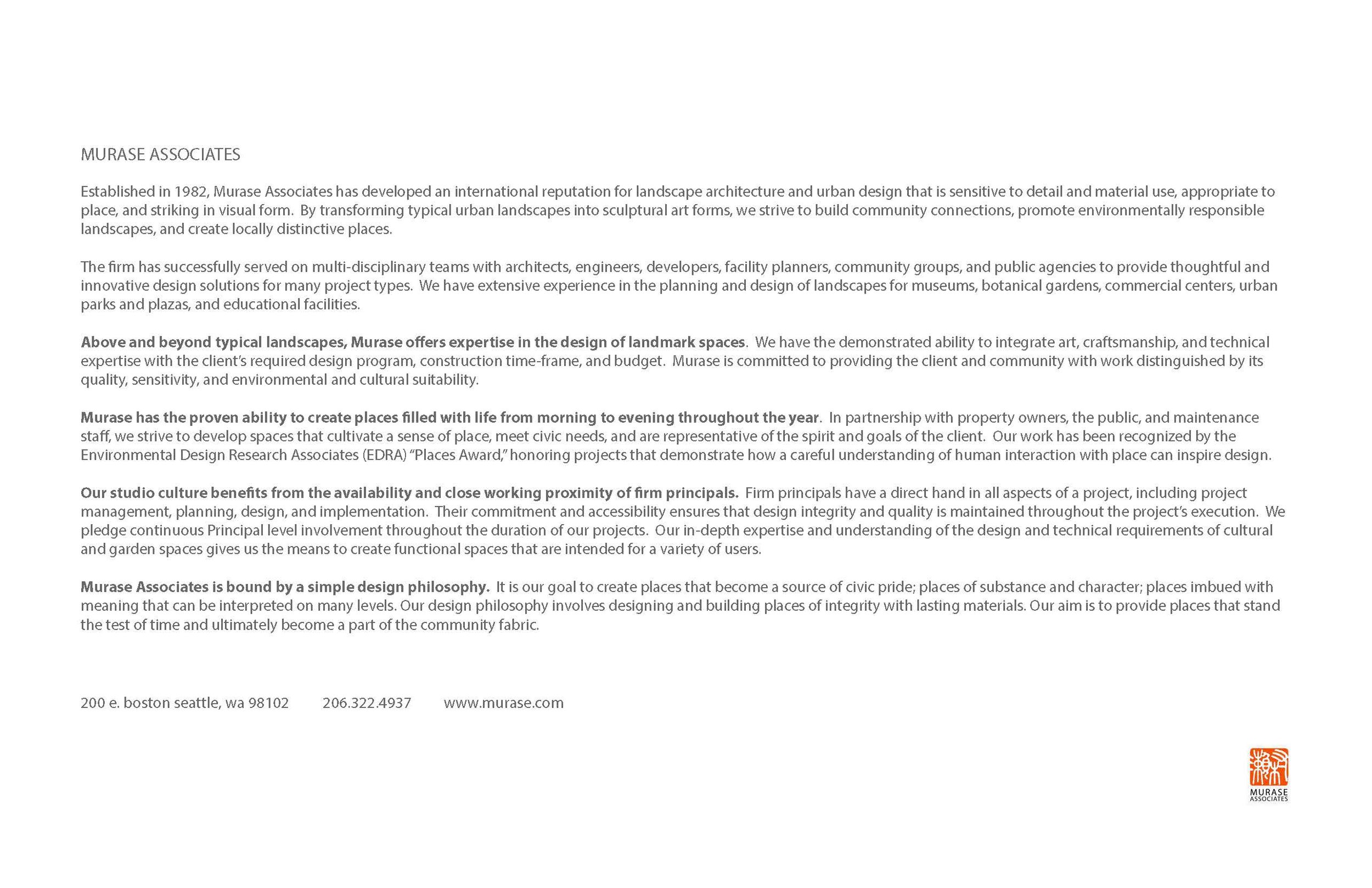 Mercer Island RFQ: Turning New Corners
Rêve believes that the Tully's site offers an extraordinary opportunity to activate the Town Center through exceptional design, vibrant public places, an arts center and theater, and for-sale housing. Recognizing that the Tully's site will serve as a primary gateway to the City's Town Center, Rêve's plan is to include not only the required commuter parking, but also enhancements to the Greta Hackett Outdoor Sculpture Gallery, integrated public plazas, and pedestrian / bicycle connection between the new light rail station and the Town Center, through ground level retail served by an open-air galleria.
Rêve believes that there can be no better trigger to activate the Town Center than to centralize the Mercer Island Center for the Arts (MICA). MICA's portion of the development will include a beautifully designed facility for arts education, studio spaces and galleries anchored by a 300-seat theater to serve Youth Theatre Northwest, as well as other theatrical, musical and community-based events.
Rêve will also include approximately seventy high-end residential condominiums to address the demands of downsizing Islanders and those looking to live closer to transit in the heart of the Town Center. These units will include a mix of studios, one, two and three-bedroom units.
Rêve believes that good design goes hand-in-hand with environmental sustainability, targeting a minimum of LEED Gold standards in its design & construction, focusing on Mass Timber/CLT and/or Passive House methodologies.
The award-winning design team selected by Rêve will be led by Sundberg Kennedy Ly-Au Young Architects and Murase Associates, Landscape Architects.